Association for Citizenship Teaching (ACT)
ACT exists to further the aims of citizenship teaching and learning, championing citizenship education to all young people and supporting teachers and schools in delivering the subject. We connect teachers to regional and national networks, offering training, CPD, support and advice.
Citizenship education should equip young people with the skills and knowledge to exercise their democratic responsibility and engage in public life. ACT supports teachers in developing an understanding and appreciation of the three themes: Democracy and Justice; Rights and Responsibilities; and Identity and Diversity, living together in the UK. Citizenship is not just about the lesson content it is also about embedding the concepts and practices of democracy into the culture and the school. As well as the Citizenship teacher, ACT therefore supports the whole school in delivering Citizenship education in the classroom and beyond.
ACT was founded in 2002 when Citizenship became statutory in schools in England and Wales.
Benefits of membership:
Specialist team to support your successful implementation of the new curriculum
Annual conference for Citizenship teachers
Specialist advice on specific problems and issues
Regional events for networking and finding resources in your area
CPD opportunities
Termly journal "Teaching Citizenship"
Monthly enewsletter with events, conferences, CPD and teaching resources etc
Downloadable resources from website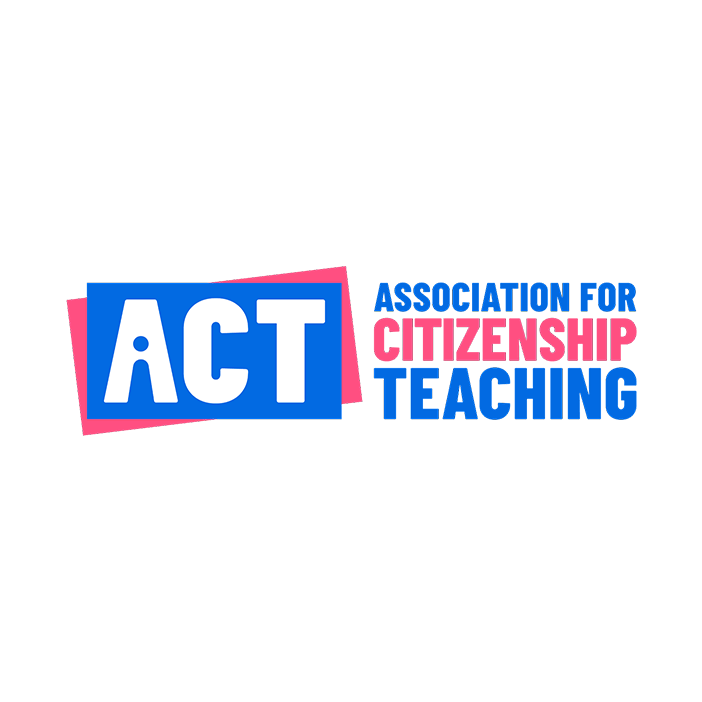 210 Upper Richmond Road, London