What is a subject association?​
Subject Associations are membership organisations, whose members are subject experts. Subject associations are, independent of Government, often charities and their mission is to further teaching and learning in a specific subject in schools, colleges and ITE in universities.
What can subject associations do for you and/or your school? Membership provides affordable, relevant, high quality professional development through:
expert advice and information
low cost, high quality teaching resources
access to a community, interested in subject teaching and learning
courses and conferences
up to date subject knowledge and pedagogy
What is the Council for Subject Associations?
The CfSA is an umbrella organisation, independent of Government, which represents subject associations nationally and allows them to speak with a single voice on key issues and consultations.
Members of the CfSA benefit from the power of a unified voice, representing Subject Associations in informing educators, policy makers and media about research and professional practice informed approaches to the curriculum, pedagogy, teacher training and professional development.
The CfSA was set up with the support of the Department of Children, Schools and Families to act as a single voice for its subject association members. The CfSA was officially launched on 20th September 2007. The CfSA currently has 30 member associations.
The strength of the member organisations is the breadth of specialist education interests supported, but they also share a number of deep commitments and concerns and work collaboratively to achieve more for their members and each member of the community education communities they serve.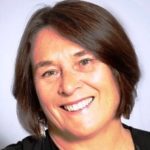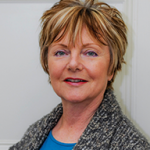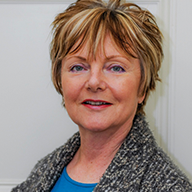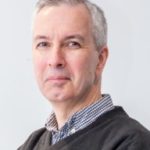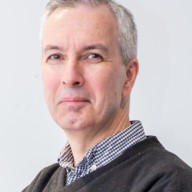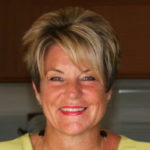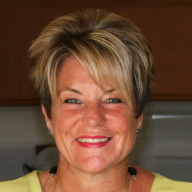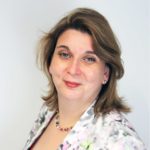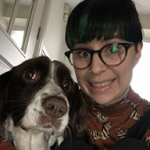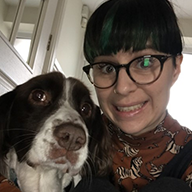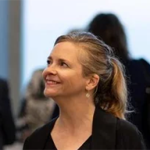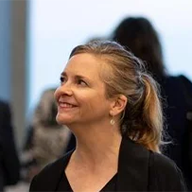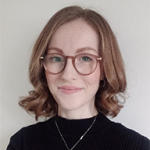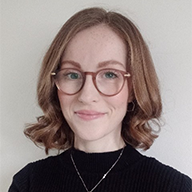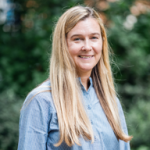 Patrice Baldwin was a primary Headteacher , before becoming Norfolk's Adviser for Arts and Cultural Learning and a School Improvement Adviser (2000-11). She has also led a local authority Music Service and worked as an Ofsted inspector for several years. She created and directed, Drama for Learning and Creativity (D4LC), which became an IDEA Project and an internationally recognised school improvement initiative.
D4LC was presented to local authorities with the support of QCA and presented at UNESCO's 2nd World Arts in Education Conference in Seoul and the World Creativity Summit in Hong Kong. Patrice is a primary curriculum consultant and was Sir Jim Rose's Drama Editorial Expert for his proposed national curriculum.
Patrice was Chair of National Drama for more than a decade (until 2014) and simultaneously President of the International Drama, Theatre and Education Association and a Board member of the World Alliance for Arts Education (2010-13). She was a Visiting Fellow at the University of East Anglia and has been a guest lecturer at many universities worldwide. She was a Cultural Leader for Brock University, Niagara (2013-14). Patrice has been a speaker and workshop leader in almost 40 countries, most recently with teachers and theatre educators in Uruguay, Argentina and Turkey.
A prolific educational author, Patrice has a particular interest in how neuroscience links to learning through collaborative, imagined experiences (With Drama in Mind – Bloomsbury) and how Drama and its associated techniques, can be used with whole classes, to scaffold and improve Talk, Thought and Writing in schools (Teaching Literacy Through Drama – Falmer/Routledge) (Inspiring Writing Through Drama – Bloomsbury) . She has worked as a BBC Education Scriptwriter and consultant for radio drama and more recently for television.
Patrice now owns 'Inspiring Professional Development and School Improvement', which provides curriculum courses and leadership briefings for schools, mainly in East Anglia. This enables her to stay up to date with the fast changing educational landscape, whilst continuing to develop her own drama practice and writing.
Ruth is an educational drama consultant. She has worked as Head of an Arts Faculty in a school, Principal Lecturer in Drama, an Executive Dean and part of the Senior Leadership team in an East Midlands University. She established a Centre for Enhancement in Learning and Teaching and made regular contributions to national conferences, speaking on a range of themes associated with learning, teaching and student engagement. Her research areas are educational drama and learning and teaching pedagogies. She is a Teaching Fellow, A Principal Fellow of the Higher Education Academy and a Fellow of the Leadership Foundation. Ruth was an Executive Committee member of National Drama for several years and co-edited an international on-line research journal in educational drama. She has been responsible for Internationalisation in an HE setting and has jointly managed an Erasmus project on behalf of National Drama involving teachers from five countries.
Andy is an Associate Professor in Education at the University Centre Shrewsbury, a part of the University of Chester and the Faculty of Education and Children's Services Strategic Lead on Academic Innovation and Digital presence. Formerly he was the Head of Initial Teacher Education at the University of Chester; Head of Secondary ITE at Keele University and Associate Director of Secondary ITE at Liverpool Hope University. Before moving into the training of teachers, Andy was a teacher and Head of Computing and Business in secondary schools and also taught in primary schools.
Andy was Chair of CfSA for 4 ½ years and remains a Director (Past Chair). He is a long-standing executive committee member of the Technology, Pedagogy and Education Association (TPEA) and is also a Trustee. He has been on a number of national subject expert groups for Computing/ICT and advisory groups on Teacher Standards and has published on both these areas.
Andy is a Founding Fellow of the Chartered College for Teachers; a Senior fellow of the Higher Education Academy; a Member of two Multi-Academy Trusts in Shropshire and was a Director of a Teaching Alliance in Staffordshire.
He is passionate about educating beginning and experienced teachers to help them provide the best possible learning experience for young people. When he has time, he likes walking the hills, real ale and live music.
Sue was formerly secondary trained in Human Movement Studies. Having then been selected to take a lead on a TDA initiative for a Local Authority re: training primary colleagues as specialist in physical education, she then went on to become an Advisory Teacher responsible for first, middle and primary school physical education. Sue trained as an Estyn and Ofsted team inspector. Whilst working in a Local Authority she was seconded to several Universities working on ITE programmes. Sue became a Director of PE ITE and then as an assistant Director of Teaching and Learning at a midland university. From there she was then seconded by baalpe and the YST to work on a national strategy for professional development, including the design of the PESSCL programme. In 2003 Sue became the full time Professional Development Manager for baalpe and in 2006 when baalpe and PEA UK merged, she became the Business Development Manager. Having overseen several national strategies for PE and school sport, and becoming a technical adviser to the TDA, Sue became the Association for Physical Education Strategic Lead in 2011. She has authored and co-authored several publications and is currently leading the association's initiatives for Quality Mark, effective use of the Primary PE & Sport Premium and the new trail blazing Level 5 and 6 qualification for primary generalists in PE. In 2017 Sue was promoted to the role of Chief Executive Officer of afPE and subsequently received an MBE for her services to education.
Zoë is a committee member of NATRE, and the Chief Executive of RE Today. As a marketer and business developer with a design background, Zoë has successfully honed and shaped her skills by working for a number of charities, in theatre and radio, running her own consultancy, and in the challenging world of philanthropy. She joined the RE community and Education in 2013 and found her new passion; she enjoys working collaboratively to achieve more. Zoë also chair of the 'British Journal for Religious Education' working with key academics and ITE's on the editorial board, to support research and development in the UK, and throughout the world. BJRE works closely with RE Today publishing, to ensure that academic research reaches, influences and supports the RE classroom. Her collaborative work, with fellow experts and practitioners has been instrumental in making sure that RE teachers are being heard at government, regional and local levels; achieved through networking and partnering with organisations to ensure that the benefits of the subject are understood, respected and supported.
Dr Rebecca Fisher is Chief Executive Officer of the English Association, the learned society for English Studies. Founded in 1906, the EA's mission is to support, defend, and promote the discipline of English Studies. Becky joined the EA in 2018 at an exciting and challenging time, recruiting and embedding a brand new team of staff, and implementing the EA's first strategy. She is proud to have led the formation of the EA's Anti-Racism Working Group, which shapes all the EA's work around key values of equity, diversity, and inclusion.
Before joining the EA team, Becky worked in various higher education settings, producing a doctorate that offered a fresh take on established scholarship, delivering teaching that encouraged students to think creatively, and leading projects that delivered positive change. From 2012 she held several posts at the University of Warwick, first as the Postgraduate Recruitment Officer in the Student Recruitment and Admissions Office, moving on to be the Programme Manager for University Summer Schools in 2014. From 2014, Becky looked after innovative, international academic projects, such as the University of Warwick/QMUL Global Shakespeare MA programme, the BLASTER (The Best in Liberal Arts and Sciences Teaching Expanded and Reinforced) ERASMUS-funded research project, and the development of a new MSc in Humanitarian Engineering. From 2017 Becky was the Department Administrator (Research, Finance, and Operations) in Sociology at the University of Warwick, where she looked after the administration of research projects, departmental finances, personnel, infrastructure, workload, and health and safety.
She is an Associate Fellow of the Higher Education Academy, and enjoys combining her interests in pedagogy, research, governance, and leadership to support education in her role as CEO of the EA and now as a Director of the CfSA. She is a member of the CfSA's Finance Sub-Committee and is particularly excited to work with the rest of the Board to develop the Council's strategy for the next few years.
Michele Gregson is General Secretary and CEO of the National Society for Education in Art and Design – the trade union, professional body and learned society for art, craft and design professionals.
Michele has worked throughout her career with children, young people and educators in arts education and cultural settings. She firmly believes in the power of the collective – working together to make change.
After working for many years in London and Kent as an art teacher, Head of Department and school leader, she joined Kent County Council's Advisory Service for Schools, supporting schools in challenging circumstances, then as Adviser for Art & Design, for all Kent schools. She spent ten years working as an independent arts consultant, working with educators, policy makers and cultural organisations before taking office at NSEAD in January 2019.
Gráinne is the Education Co-ordinator for the Classical Association – one of the UK's largest classics charities that supports the study and teaching of the Greek and Roman world. In her role, Gráinne is leading a review of the current English classical qualifications, with the aim of better preparing the Classics community for the next round of reform. Gráinne is also developing the CA's work as the Subject Association for Classics; expanding their support for teachers from all backgrounds and promoting collaboration across the Classics community.
Prior to this, Gráinne was Head of Classics and a Head of Year in a diverse comprehensive academy in Greater London, where she also acted as NEU representative.
Gráinne is committed to widening access to the classical world in schools, universities and beyond. As Director for CfSA, she is looking forward to working alongside other subject associations to advocate for marginalised subjects and support education through a united collective.
Liz is the Chief Executive of Association for Citizenship Teaching (ACT) and leads the Charity, working with the Board, Teacher Council and staff and oversees key programmes including the Five Nations Network in the UK and Ireland. She has a MSc Politics and Public Policy from Birkbeck London and a BA Hons Geography with Archaeology from Manchester University. Liz has worked in education for over twenty years and led the development of Citizenship as a new curriculum subject in previous roles for central government at the Qualifications and Curriculum Authority. Liz became a Director of the Council for Subject Associations in 2023. She is also the Department for Education's UK representative to the Council of Europe Education Policy Network on Democratic Citizenship and Human Rights and a member of the Advisory Board on Democratic Resilience with the Wergeland Centre and the Council of Europe.
Liz has written widely on the subject of Citizenship education most recently with Professor Lee Jerome on 'Citizenship Education – Building for the future' in Whose afraid of Political Education?, 2023 edited by Henry Tam.
Outside of work, Liz is an avid Watford FC fan, and enjoys ballet, tea and cake.