Do you know there is a subject association for you?
The CfSA is the joint voice of subject associations, bringing organisations together for the benefit of learners and teachers
Members benefit from the power of a unified voice, representing SAs in informing educators, policy makers and media about research and professional practice informed approaches to the curriculum, pedagogy, teacher training and development.
Would you like to:
be up to date in your subject?

be part of your subject community?
pursue your own learning?
have access to dedicated sources of information?
For more information about the subject association members and associate members of CfSA and the services they offer, please take a look at our members section.
Find out how you can get involved: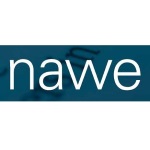 NAWE's mission is to further knowledge, understanding and enjoyment of Creative Writing and to support good practice in its teaching at all levels.
Read More »