Summary:
NATE is the leading and biggest subject association for all those working in English Education.
The association is run on a voluntary basis through elected executive and council committees. Members are affiliated to a network of regional branches.
The association has a range of committees and working parties which address current concerns, disseminate knowledge and ideas, promote the work of the association and seek to represent the views of the association to national bodies, local authorities, the DCSF, OFSTED, QCA, examination boards, etc.
NATE's objectives are to:
Promote standards of excellence in the teaching of English from Early Years to University
Promote innovative and original ideas that have practical classroom outcomes
Support teachers' own professional development through:

access to current research
publications
national and regional conferences

Provide an informed national voice on matters concerning the teaching of English and its related subjects
Encourage sharing and collaboration between teachers and learners of English and its related subjects 

Benefits of membership:
cutting edge and practical periodicals every term
NATE membership can be used as evidence towards fulfilling the new Professional Standards for teachers (including threshold)
unparalleled networking opportunities
become part of a professional body
have a national voice
invitations to regional and national events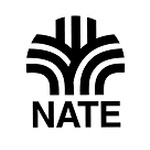 Contact details
Tel: 0114 255 5419