The National Association for the Teaching of English (NATE)
Empowering English teachers to inspire young people
The National Association for Teaching of English is the professional association for English teachers that works regionally, nationally and internationally at all key stages. NATE is an educational charity, governed by a board of Trustees, led by a Director and supported by a team of volunteers, including, working group members, regional representatives and English specialists across the world who support NATE's CPD, publications, research and development.
NATE was founded in 1963 to provide a forum for development of modern approaches to English teaching in schools. Its work was central to the formulation of a progressive, humane approach to the subject underpinned by a conception of the subject that put student-centred learning at its core.
Today, NATE continues to promote this message about English, developing and encouraging innovative and reflective approaches appropriate to the contemporary classroom, reporting to teachers on developments in policy, practice and research, and giving an independent voice to the profession.
NATE works locally through its highly successful regional Teachmeets – bringing together English teachers for high quality, free CPD and an opportunity to meet and share good practice. Nationally, NATE supports teachers through its magazines Teaching English and Primary Matters and through conferences, newsletters, publications and research, as well as through the activity of its Working Groups and its partnerships with other organisations. It also continues to have an important international role through its research journal, English in Education, and close links with BERA (the British Educational Research Association) and IFTE (the International Federation for the Teaching of English).
Our values: we strive to be …
a leader of research and the debate on the future of English teaching, planning, curriculum design and assessment
a defender of the broader and deeper values of English, including creativity, enjoyment and the cultural and philosophical importance of English as a humane discipline
a promoter of good practice across the country
a provider of effective CPD, consultancy, publications and reports
a collaborator with key stakeholders who enhance the quality of English teaching, regionally, nationally and internationally
Access to exclusive resources
NATE's regular e-newsletter NATE News– always brimming with useful links to essential news items, research and events.
IllumiNATE, NATE's regular email publication, providing innovative and creative teaching ideas designed to broaden your teaching repertoire and improve student engagement.
Access to the NATE members' area, which contains a comprehensive digital catalogue of all current and previous magazines and journals, including Teaching English, English Drama Media, NATE Classroom, Primary Mattersand NATE's prestigious research journal, English in Education 
Opportunities for your personal development
The opportunity to have your work promoted, shared and published within the wider English community through our digital resources, magazines, research journal and conferences.
Being represented and having a voice on national issues which will directly affect your practice – a specialist, experienced voice which wouldn't be heard without member support.
The opportunity to network with the country's leading practitioners in the teaching of English, and to be recognised as a committed professional – a worthwhile addition to any teacher's CV.
Voting rights for NATE committee posts and the chance to stand for these positions.
Access to Discounts
A range of discounts on our publications and courses, including up to £100 off our Annual Conference.
Find out how to join:  https://www.nate.org.uk/join-nate/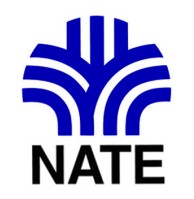 Office 6, 197-201 Manchester Road