Summary:
The Incorporated Society of Musicians is the UK's professional body for musicians. 
We champion the importance of music and protect the rights of those working within music through a range of services, campaigns, support and practical advice. We offer peace of mind with our high quality legal expertise, casework and comprehensive insurance and are proud of the assistance we have given our members since 1882.
We are a wholly independent non profit-making organisation. Without political interference or financial imperatives we express robust and authoritative views which champion both music and professional musicians. Our members come from all branches of the profession – performers and composers working in a variety of different disciplines and genres; private, peripatetic and classroom music teachers; academics, advisers, music managers, music technology professionals, music therapists, and music administrators.
We also have other levels of membership for students and those just starting out in the profession as well as for bodies such as schools, conservatoires and orchestras and those who simply want to support our work as advocates of music.
We serve the whole of the music profession through our responsive staff team, many of whom trained as musicians so understand the issues affecting professional musicians. Our services are recognised as being the best in the field. They range from legal advice from our dedicated in-house legal team to comprehensive insurance cover which includes public and employer's liability insurance, legal expenses insurance and 24 hour legal, tax and counselling helplines.
We have a reputation for high professional standards. Our Register of Professional Private Music Teachers allows members of the public to search easily for a suitable and highly skilled teacher for themselves or their children.
We also provide opportunities for quality assured professional development to our members in many different forms including seminars and conferences. Our in-house bi-monthly magazine Music Journal brings news from across the full spectrum of music-making as well as information on continuing professional development.
Ever mindful that many decisions are taken by government and other bodies which affect musicians, we campaign and lobby stakeholders to make sure the views of our members are made known to policy makers.
Closely associated with the ISM is the ISM Members Fund, which supports members and their dependants in need. No other comparable membership organisation can boast such support for its members and their families.
The ISM is the organisation for music professionals, whatever your age, whatever branch of music you work in and whatever advice or support you need.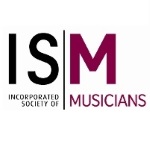 Contact details
10 Stratford Place
London
W1C 1AA
Tel: 020 7629 4413