Summary:
ALL is the largest UK association for teachers of foreign languages, covering all languages and all sectors. It represents language teachers on numerous national panels where languages education is discussed, policy is formed and structures and support are put into place.   ALL offers support, information and guidance to languages teachers, through national, regional and local events, publications and online provision.  It also participates in projects and national initiatives, working with government and other agencies.  Each year ALL runs the biggest cross-sectoral national conference and exhibition exclusively for language teachers, Language World. 
Benefits of membership:
Keep up to date Publications, websites, e-mail update, events.
Evidence professional standards by updating subject knowledge. Helps  evidence TDA standards and enhances threshold application.
High quality professional development & networking Meet like-minded professionals and get targeted CPD.
Have your say!   Contribute to discussion on policy changes 
Save money Discounts on conference rates, publications, special offers from publishers. ALL individual membership fee is tax deductible.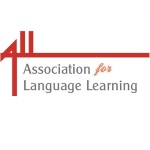 Contact details
Association for Language Learning
Voluntary Action Leicestershire
9 Newarke Street
LE1 5SN
Tel: 0116 478 8201